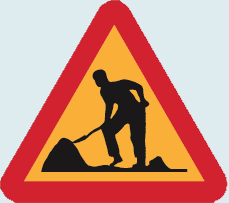 This page is under construction...Thank you
. . . . .
> ABOUT US
Beogradmontaza co. is mounting, engineering, and manufacturing company with more than fifty years long tradition of successful business in the area of electrical installations, with it s own production program and the reputation of high quality executer and a reliable business partner.
OUR MISSION: To fulfill completely and, whenever possible, exceed expectations of our clients, in the area of production and mounting of electrical installations.
OUR VISION: increasing of the production scope and assortment and overtaking the leadership among the executers of electrical installations on our market
Beogradmonta a is a stock company in which, after the ownership transformation is completed, 207 employees own approximately 90% of the company's stock. Company's departments work on our two locations in Belgrade, in Kosovska street (head office) and on Vozdovac (workshops). We are licensed for designing projects and executing electrical installations.
In Beogradmontaza we are aware that competence and work create the reputation of the company more than all the other factors.
That is why the inlet of Europian standards into the manufacturing process and contracting activity, as well as into the other sectors and business policy, and also employing of young highly educated personnel is our long term priorities and our means to achieve our long term task - takeover of the leadership in the area of electrical installations on our market.
> CONTRACTING
Beogradmontaza is the contractor of weak and high current installations in residential, industrial, energy, trade, commercial, cultural, and other economic and public facilities.
Weak current:
Telephone and intercom installations
Computer networks
Radio TV installations, public address, and electronic time-keeping systems
Fire detection and intruder alarm systems, video-monitoring, access control
Hotel and hospital signalisation
High current:
Power network installations, voltage levels 12V to10kV
Power stations up to 10kV
Distribution boards and boxes
Lighting (street, public, enterier)
Earthing
Lightning facilities
Special hospital installations
Aggregates and autonomic supply devices
Electric drives
Furnaces
Pumping stations etc.
We are also authorised for electrical installations measuring and testing, and issuing atests and certificates.
In more than fifty years of work on facilities of various purposes in Yugoslavia and abroad we have aquired the reputation of high quality executer and a reliable business partner who completely respects all the technical norms, settled terms and rules of the profession. Even in the most difficult climate conditions of executing and mounting we have justified with no exception the trust that was given to us.
> MANUFACTURING
Distribution boxes
Distribution boards
Hospital units
Wall tracking
Industrial and fluorescent lamps
Panelux commercial and exit signboards
> COMPANY PROFILE

Products/Services We Offer: hospital units, wall tracking, fluo lamps, commercial signboards
Business Type: Manufacturer

Industry Focus: Power Accessories , Power Supplies , Advertising Materials , Emergency Lights ,
Geographic Markets:

No. of Employees: 101 - 500 People

Annual Sales Range (USD): Below US$1 Million

Certificates:


Contact Information
Company Name: Beogradmontaza a.d.
Managing Director: Damir Lamza
Address: Kosovska 39/III, Beograd, Serbia, Serbia & Montenegro
Zip: 11000

Phone: +381 11 2466 778
Fax: +381 11 2460 442
E-mail: dara.dojcinovic@beogradmontaza.co.rs